Custom Calligraphy Holiday Coffee Mugs are here. 
Personalize how you wish in a variety of colors!
They are perfect for yourself or make as great gifts! Personalize them in a variety of colors we have to choose from and add a design too if you wish!
Each mug is lettered individually per customer and never printed. Please note that variations in lettering can take place since they are all hand done.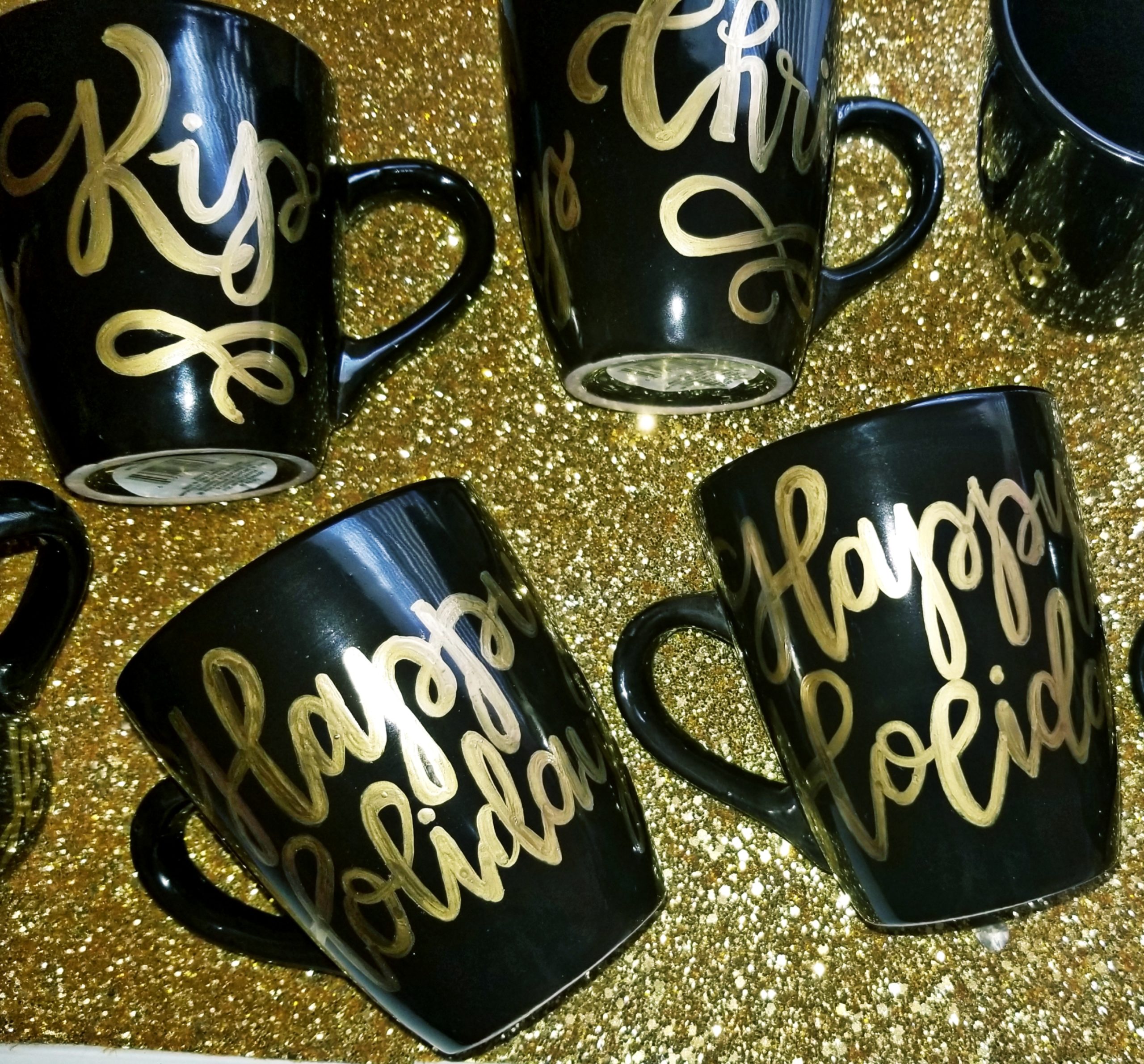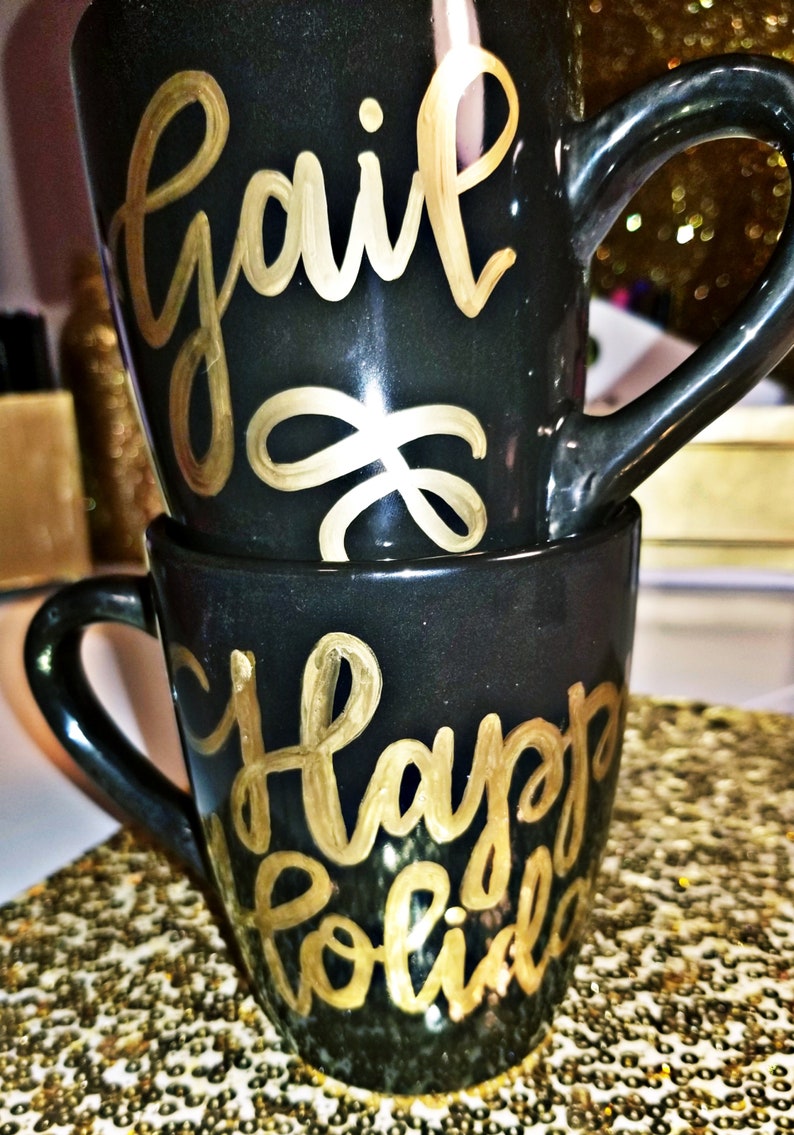 Order HERE