This year we wanted something extra spectacular so the idea we came up with was to create a gorgeous Acrylic Calligraphy Christmas Card with luxurious flourished addressed envelopes to go along with them!  It was a very long process but the results turned out phenomenal!  Or so we think ha ha!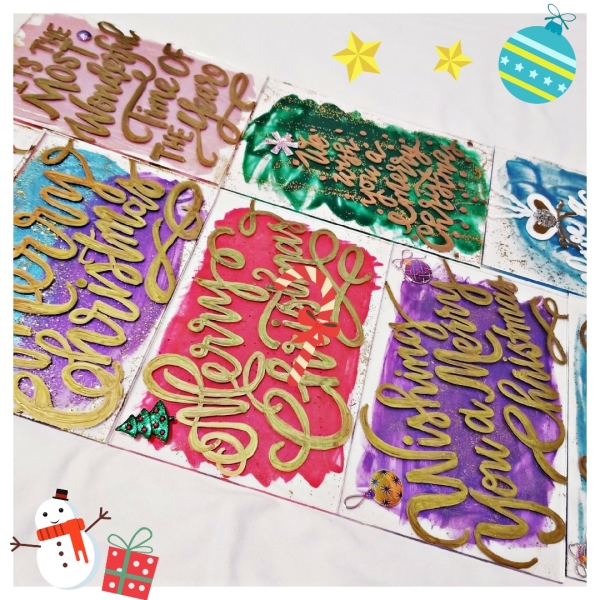 We started out with clear acrylic cards that were purchased online from Michaels then we put a clear wash of gold clear glitter paint on them. Once that dried we found some fun colors and painted over that (more acrylic paints).  Some pieces we used two colors on.   Then, we flipped the acrylic piece over and wrote out the Christmas Calligraphy message.  At the end we added some festive stickers.  What do you think, do you like them?  They took forever but we loved them!!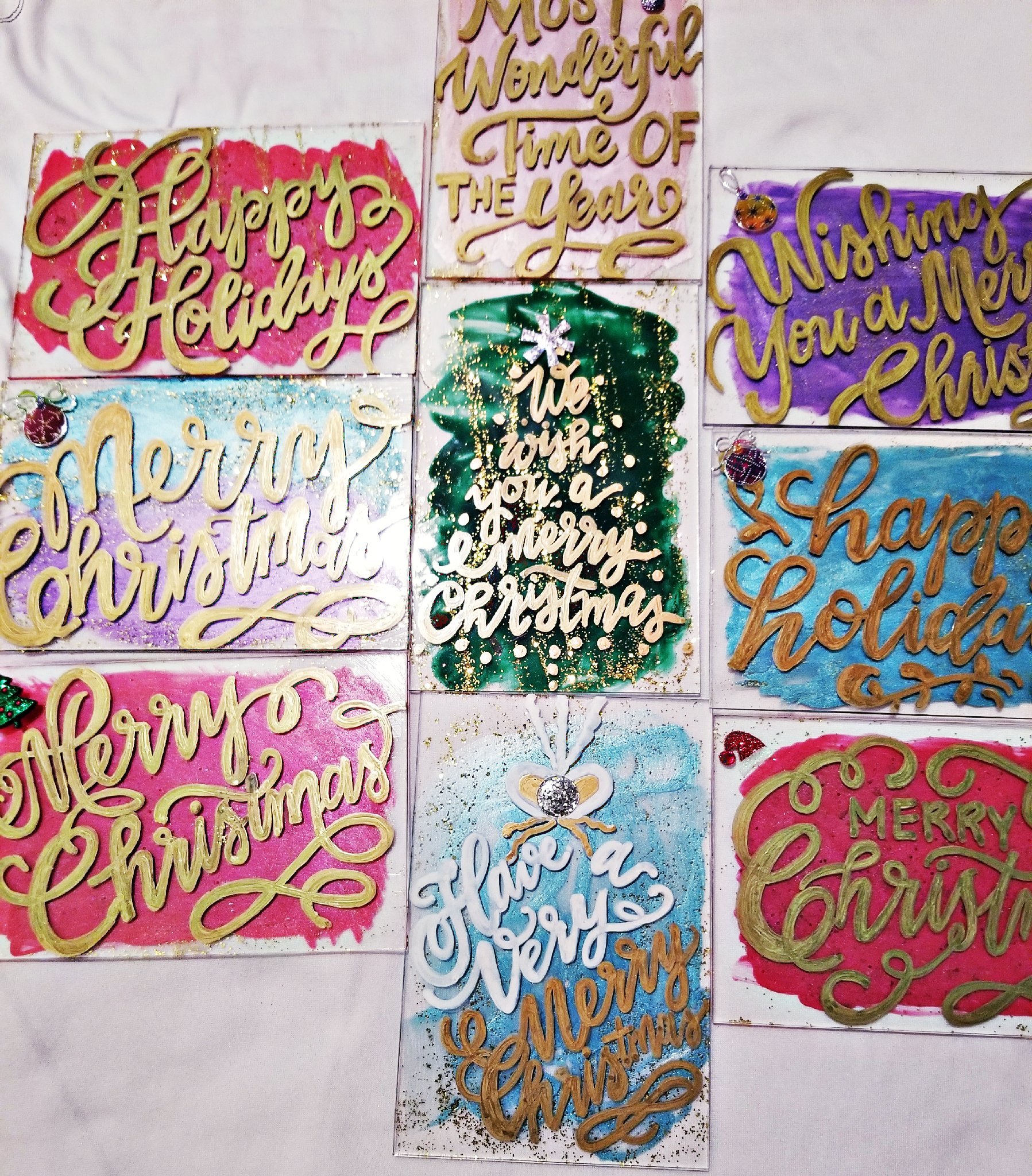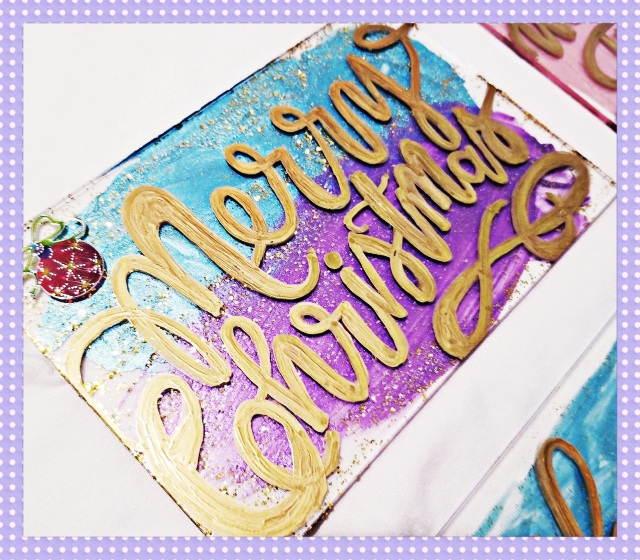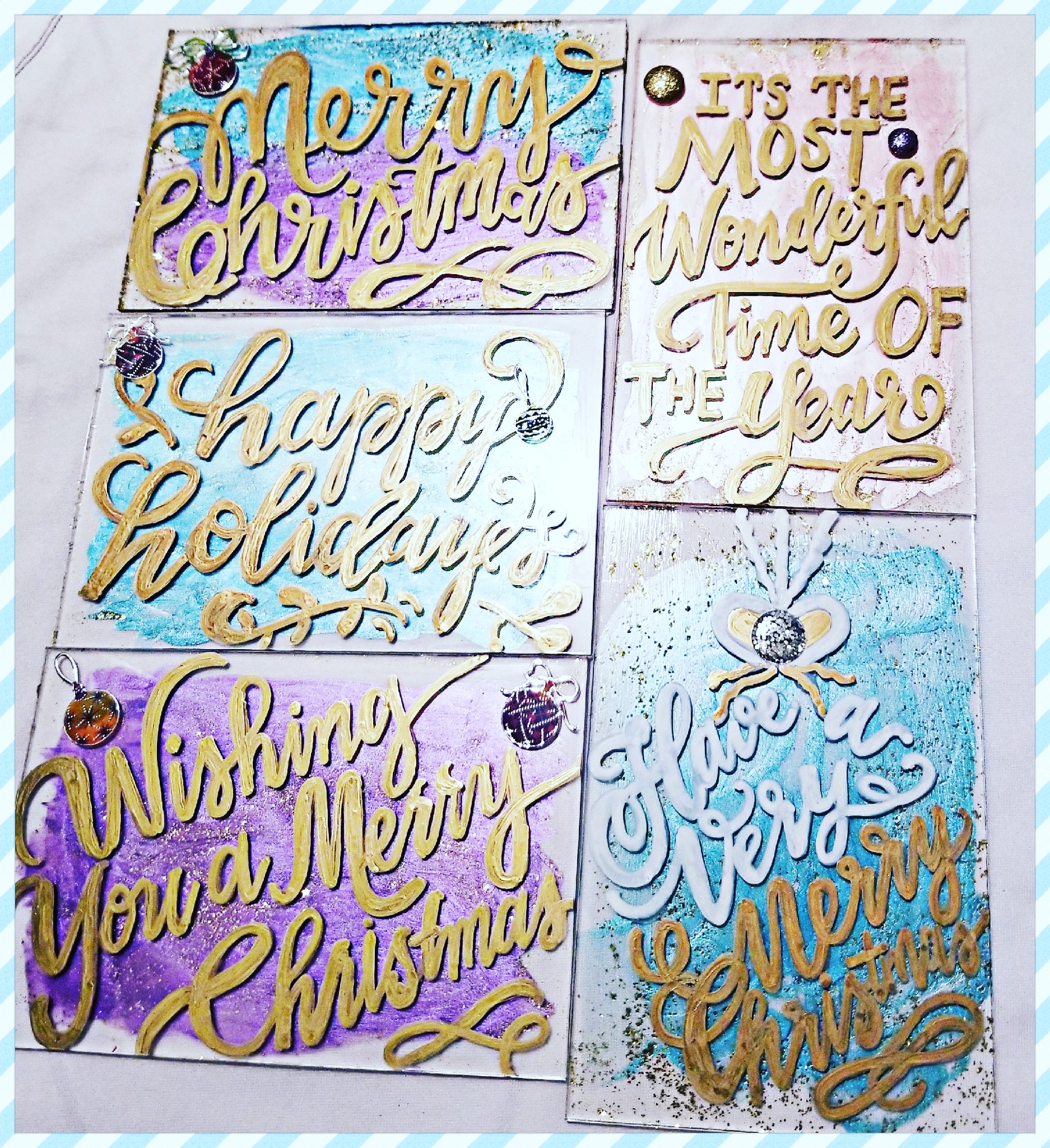 Then we created some amazing, over the top, artistic and flourished envelopes to go with them!  https://www.instagram.com/calligraphybyjennifer/Enjoy!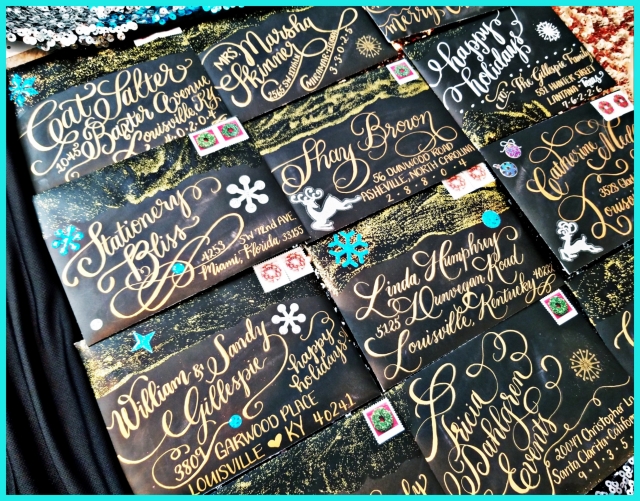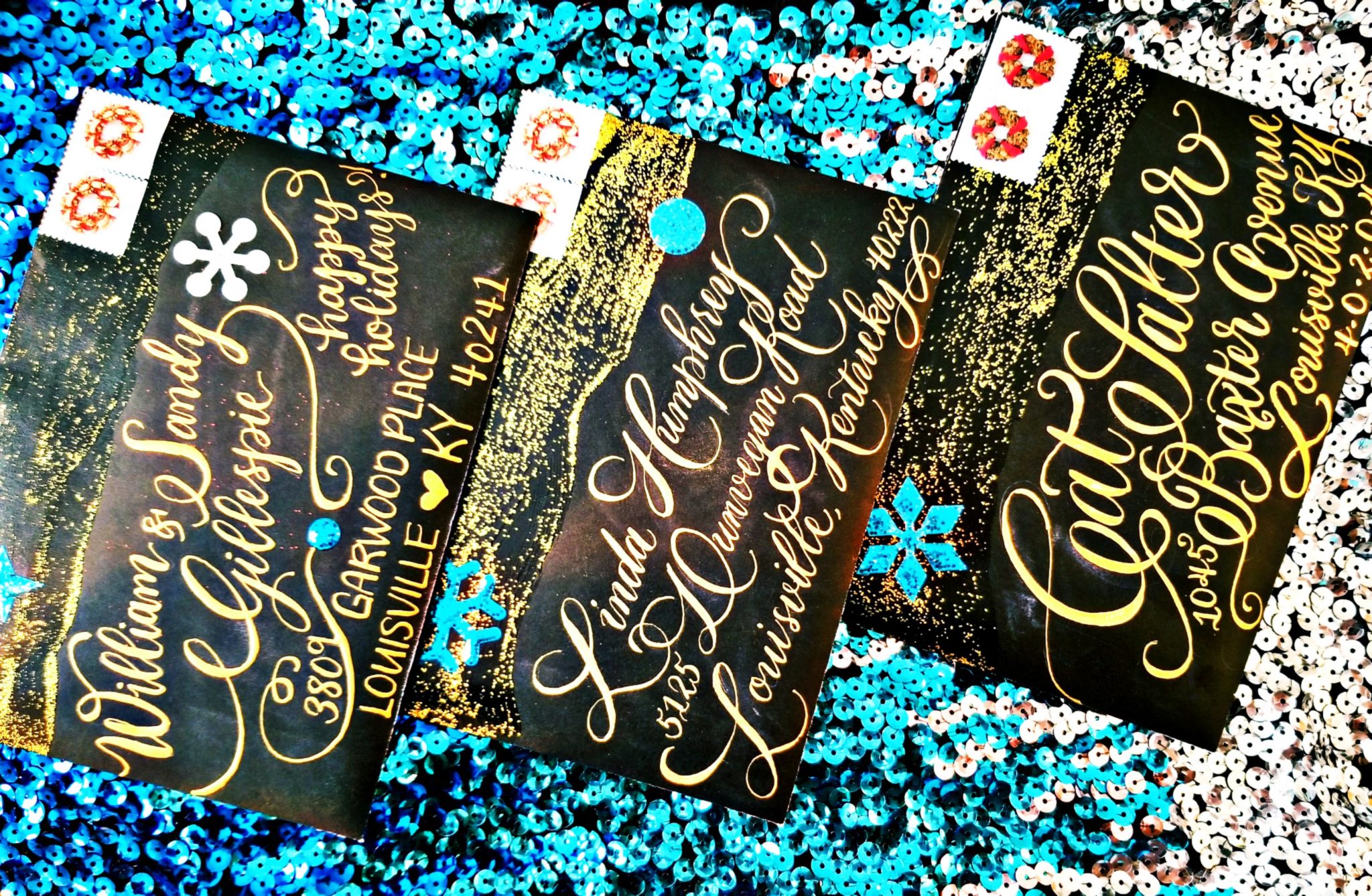 To see more pics visit our Instagram Page.  Merry Christmas!